Pet Grooming Brush for Cats and Dogs, Self-Cleaning
GREAT PET HAIR TOOL: Gently and effectively remove loose hair, tangles, dander, and trapped dirt without scratching your pet's skin. Up to cleaning 96% of loose undercoats and improves pet hygiene. Great for most hair types: long, medium, short, thick, wiry, or curly-haired dogs/cats.

ONE-CLICK CLEANING BUTTON: After brushing your pet, simply click the button. The shutter will pop out, separating the brushed hair from the metal needle, then wipe the hair off. The self-cleaning button of dog brushes for grooming large dogs saves time and energy when deshedding and cleaning.

140° BEND FINE STAINLESS STEEL NEEDLE: A great degree of flexibility ensures effective hair removing. It also provides gentle combing of knotted hair without hurting your pet. Easily and quickly deshed your cat/dog's undercoat of short, medium or long, thick or thin fur without any pain or fuss.

COMFORTABLE MASSAGE EXPERIENCE: The improved rubber massage particles have a more comfortable touch feel. Great for massaging while detangling hair. It will not harm your pet's sensitive skin. This not only improves blood circulation but also promotes the healthy and shiny coat of your cat and dog.

UPGRADED PET FUR BRUSH: 140°-curved needle penetrates deep into the underlying hair and easily grabs loose hair. It prevents static electricity from pet hair and reduces messy fur in your home. The durable bent needles are more sturdy and not easy to deform, and can be used for a longer time.
Specifications:
| | |
| --- | --- |
| Model | Pet Grooming Brush |
| Size | 195*44*66mm |
| Wight | 95g |
| Color  | Purple/White/Green |
| Material | ABS, HTPE,Steel |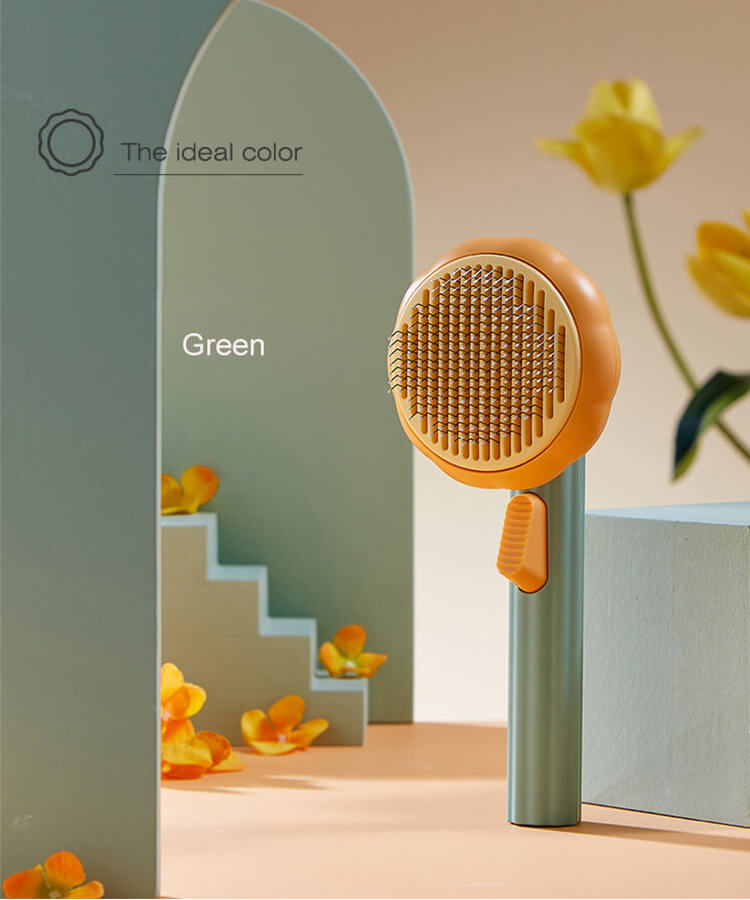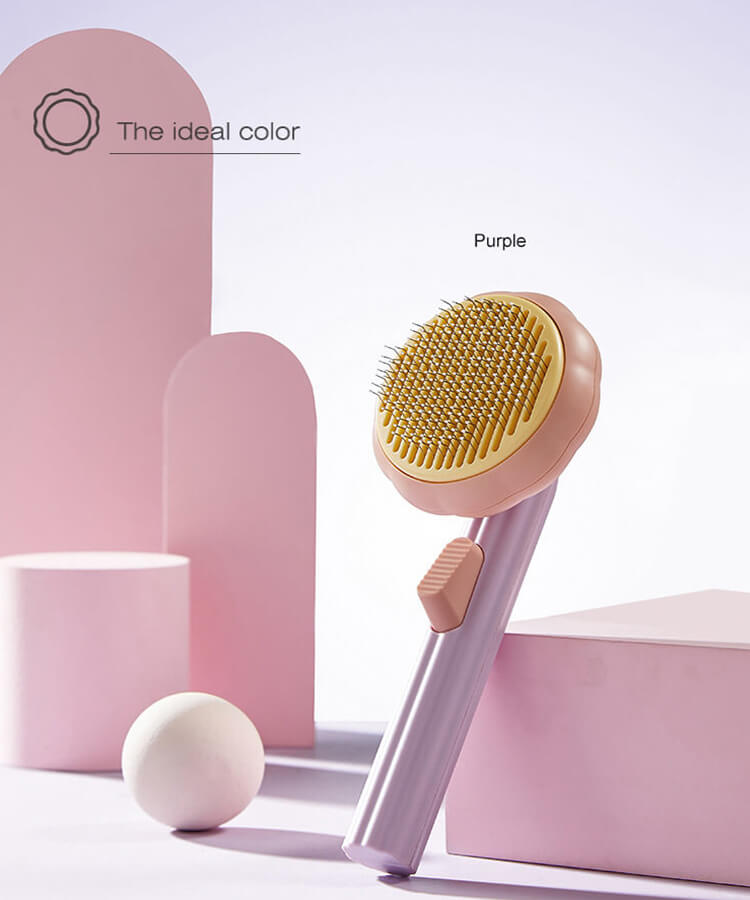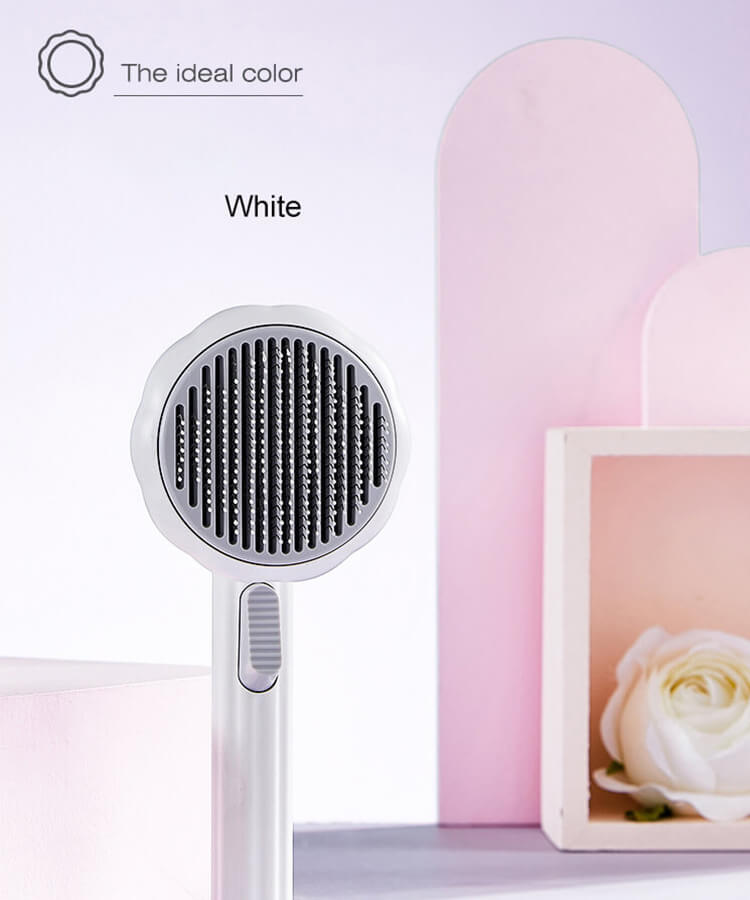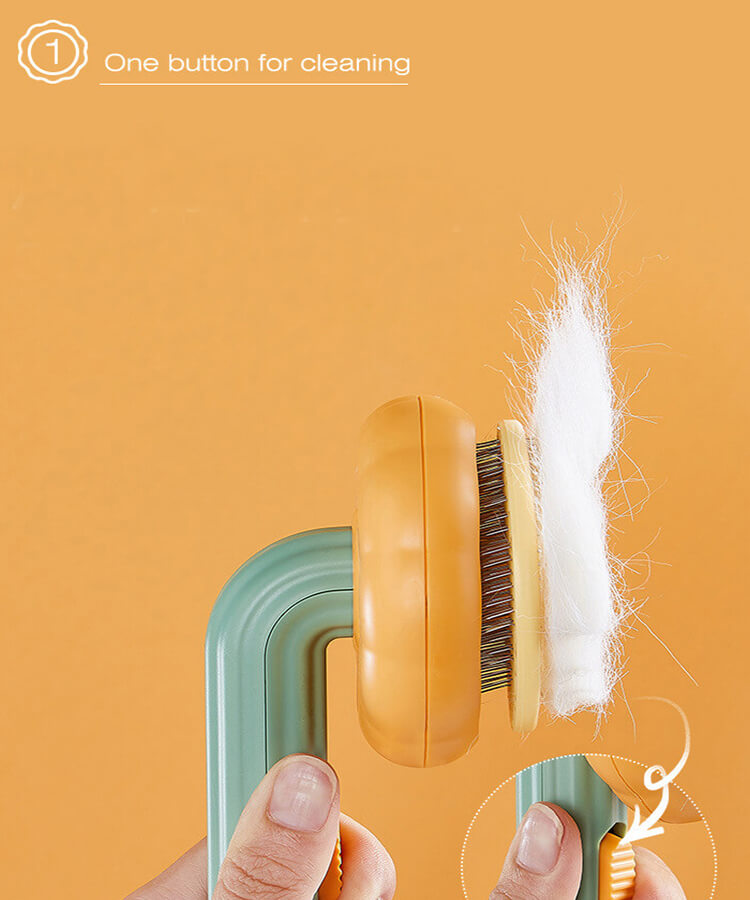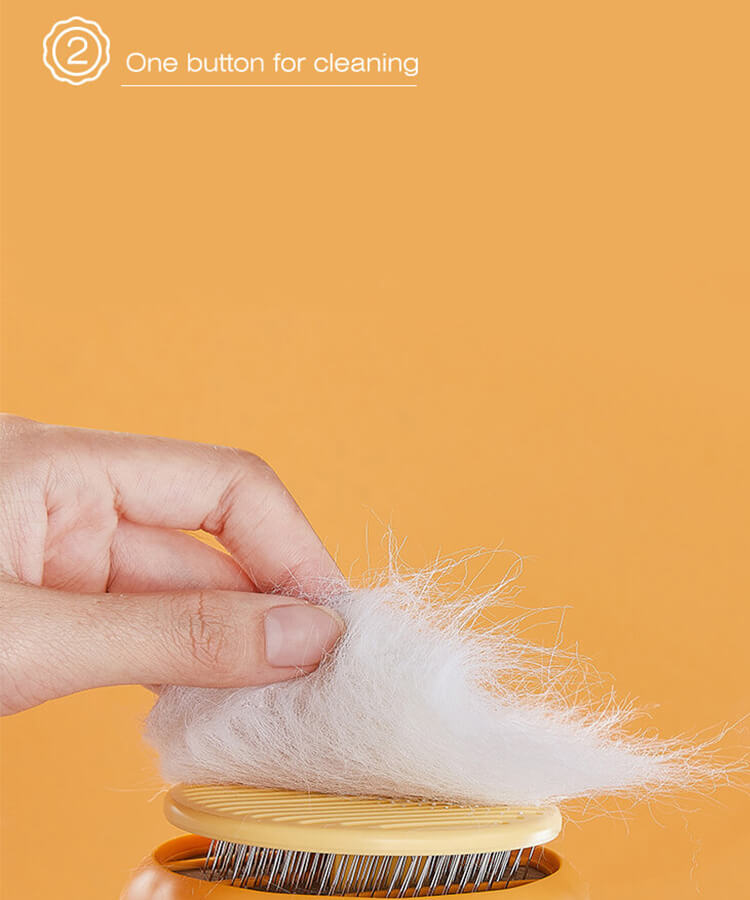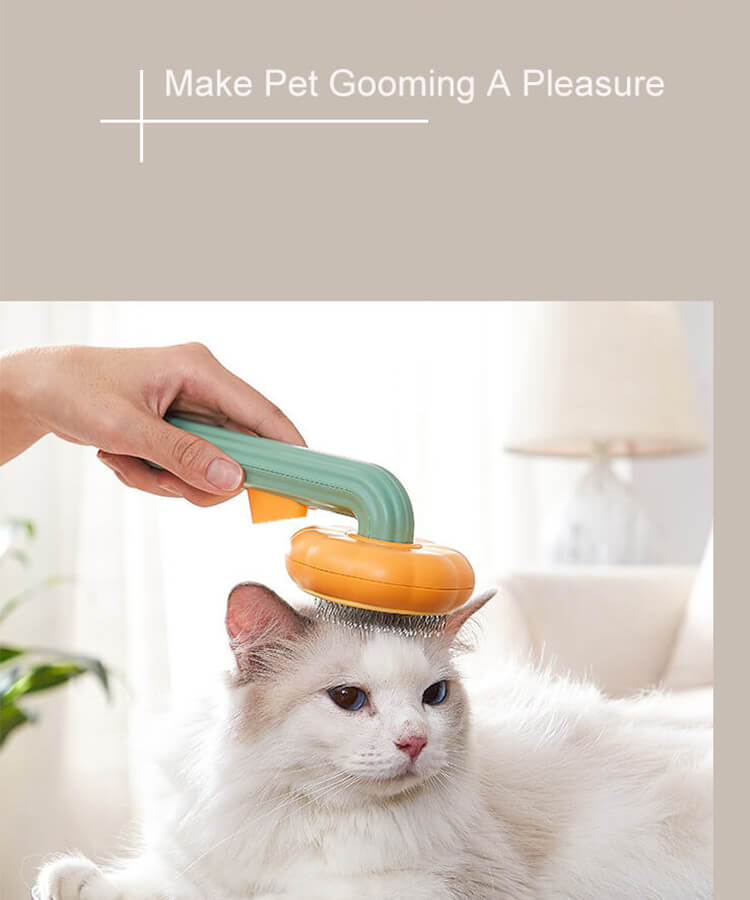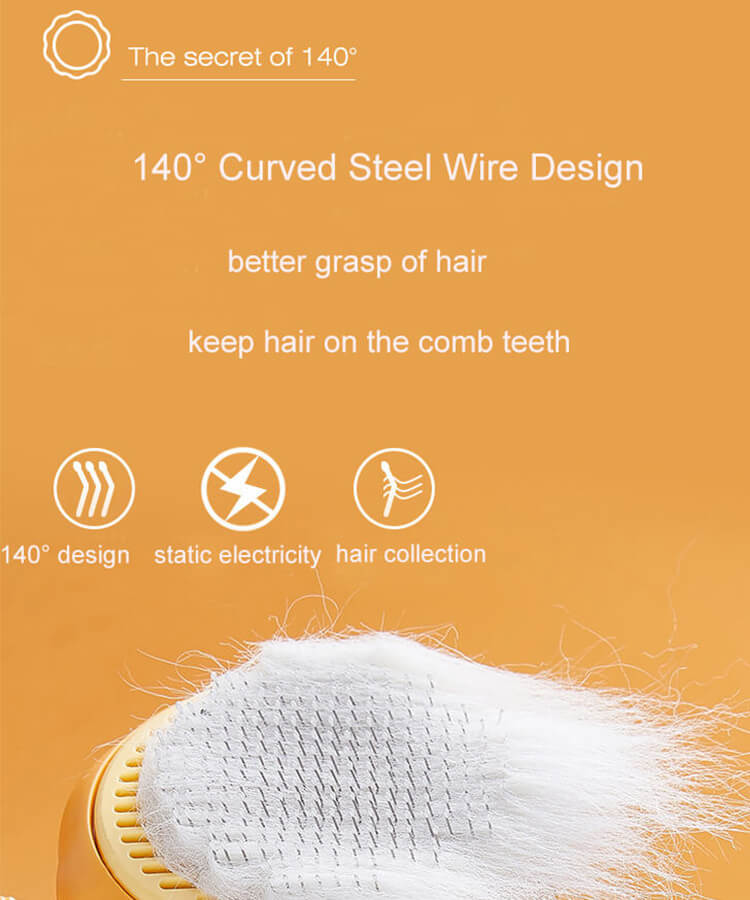 ---